Special Site
---
---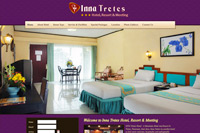 - Inna Tretes Hotel
Inna Tretes is a resort hotel of 2700 feet above sea level. It is surrounded by a natural scenery beauty, such as; hills and valleys of Mount Welirang and Mount Arjuno. It takes only an hour drive from Surabaya and 45 minutes drive southwards from Juanda International Airport in Surabaya.

---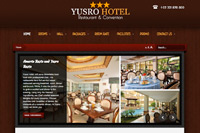 - Yusro Hotel
Yusro Hotel is the only one three stars hotel & convention with unique, artistic & friendly in Jombang, East Java.




---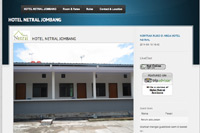 - Hotel Netral Jombang
Hotel Netral is low budget hotel in Jombang, East Java with 40 rooms for the hotel guest.





---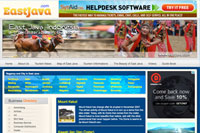 - East Java Tourism And Business Directory
The complete information for Tourism and Business in East Java Indonesia.





---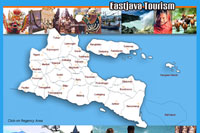 -
East Java Tourism From All Regencies
The complete information about East Java regencies with their tourism objects.
---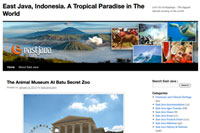 -
Interesting East Java Objects Tourism
Find here the detail information about many interesting tourism objects in East Java.
---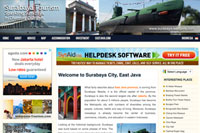 -
Surabaya Tourism As East Java Capital City And Business Centre In East Java
Surabaya saves many interesting tourism objects and historical objects that interesting to visit. A booming city of over 3 million, Surabaya offers many good hotels, shopping centres and entertainment.
---
-
The Legend of Majapahit Kingdom
It tell about the history of Indonesia ancient site which is Majapahit Kingdom. Full with hundreds photos and has detail articles.
---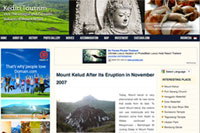 -
Unique Phenomenon of Mount Kelud
The complete information about Mount Kelud and completed with many photos here.

Latest News
Taman Nasional Bromo Tegger Semeru (TNBTS) Bromo Tengger Semeru National Park (TNBTS) was established through a Decree of the Minister of Forestry in 2005. Bromo Tengger Semeru area was designated as a national park partly because it has a unique ecosystem where has a caldera inside a caldera in the form of an active volcano (Mount Bromo) inside the Mount Tengger caldera with the sea volcanic sand around it. The uniqueness of the ecosystem and the beauty of natural panorama of Bromo Tengger Semeru National Park (TNBTS) make this area…
---
Batu, Malang, the city which is known for its wealth of natural tourism presents a new experience in the form of a thick Japanese feel at a resort called The Onsen Hot Spring. The resort is surrounded by pine trees with a backdrop of mountain views, making The Onsen Hot Spring Malang atmosphere so similar to the atmosphere at the foot of Mount Fuji. The term Onsen itself in Japan is a public hot spring bath that is separate for women and men. At The Onsen Hot Spring Malang, tourists…
---
Madakaripura Waterfall is one of the destinations that can be visited when you are in Probolinggo. Madakaripura Waterfall has an exotic view. In fact, dubbed as eternal rain. Madakaripura Waterfall, located in Branggah sub-district, Negororejo, Probolinggo, East Java. This tourist attraction has a charming view. The water is clear, then the high cliffs further add to the specialty of this area. Madakaripura Waterfall has a height of 200 meters, and has been named the highest waterfall in Indonesia after Si Gura-gura Waterfall in Toba Samosir, North Sumatra. Uniquely, this waterfall…
---
Not inferior to other cities in East Java, Madura Island also has interesting natural beauty. Each region has its own charm, Sumenep is no exception. In addition to its delicious culinary, Sumenep also has beautiful islands. Some islands even still have few visitors. Curious where is it? Check out this list of the most beautiful islands in Sumenep, Madura, East Java! White sand and clear water, Gili Labak is one of the favorite destinations for tourists. Every corner of this island feels Instagrammable. Gili Labak or Gili Lawak, is one…
---